Perhaps you might recall the analogy stated by then National Development Minister Khaw Boon Wan in 2013; likening "buying Lexus cars at the price of a Toyota Corolla". The gist of this saying was attesting to Singaporeans have the privileges to buy an EC at a lower entry price; and in due course, the prices will go above the level of a Lexus, ensuring continuity.
So does this analogy actually applies in the current 2022 Property Market? Is buying an EC a well thought out and lucrative choice?
The following reasons might help shed some light and bring clarity in your EC buying decisions.
Greater Potential for Appreciation
It's no surprise that many Singaporeans believe that owning a property is a key to success; a vehicle to generate wealth. After all, on this tiny island city state nation, land is always premium; a precious commodity. Furthermore, Singapore's status as an international business hub along with stable Government policies have boosted the growth in property prices. This explains why there's always a focus on the appreciation of both ECs and condos alike, as a benchmark on how lucrative a property is.
From the ERA Research team, the average percentage appreciation gain of ECs launched in the 2013 to 2015 timeframe has experienced a whooping 23-45%!
As of the Price List dated 20 Jan 2021, in a sheer span of 9 months, the price of a 1206 sqft Parc Central Residences home has increased by $96,000 (or 6.8% growth). 29 months after launch day in July 2019, the price has shot up to $1,300 PSF in Dec 2021, which translates to an increase of $199,200 or 16% growth!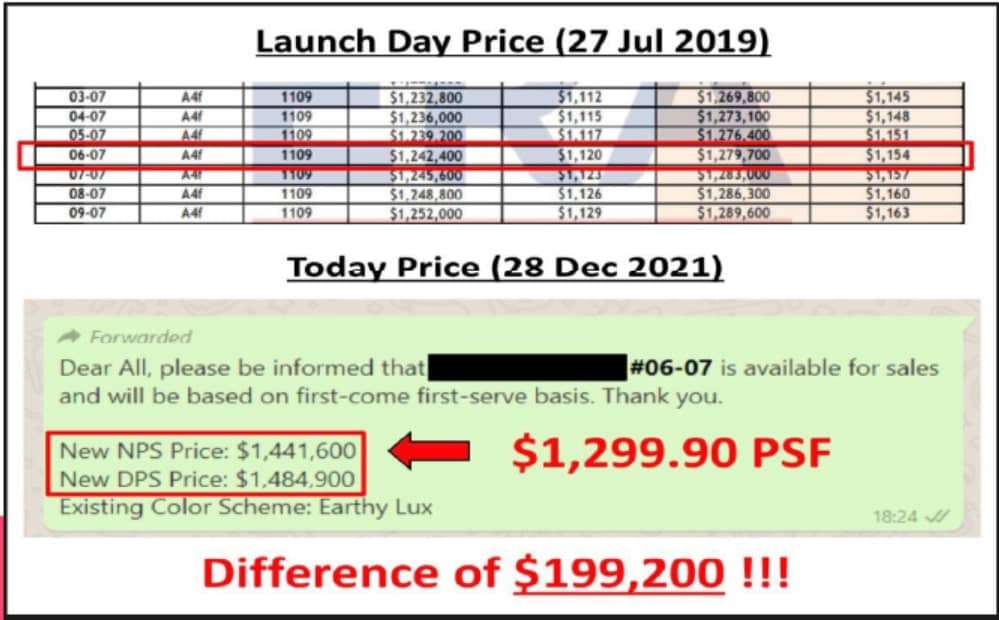 Investment Opportunities
For one to purchase an EC, it does require some eligibility requirements to be met – we'll cover that in the upcoming blog. As such, with the restrictions of ownership for Singaporeans and Singaporean households only, it does point to lower entry price. In fact, purchasing an EC directly from the developers in the earlier phases does give you immediate price point advantages! After 5 years and meeting the MOP requirement, it becomes semi-restricted ownership at slightly below market price. And a further 5 more years essentially equates to your EC property becoming privatised with no restrictions for purchasing, and duh, selling at a sexy price to recoup all of your profits!
In terms of price gap between Condos and ECs, the gap is the largest at launch; and the price gap starts to narrow when the EC is past the MOP and then after privatisation. This isn't to say that you're on the losing end when your EC becomes privatised; buying an EC at launch just makes the deal even so much sweeter!
What are some investment options for EC investors?
Overall, in the grand scheme of things, you can't go wrong with buying an EC. There will also be a demand for resale ECs in the future as living in homes with balconies and condo-like facilities becomes the norm. EC has always been regarded as a stepping stone for Asset Progression and Wealth Creation. You can opt to sell your EC and buy 2 condos, or keep your current EC and buy another condo. Another option will be part purchase or decouple which applies for couples; one party would keep the EC, while the other party buys a condo.
If you are at a crossroad or not so sure about your finances, reach out to us for a free planning consultation! For more updates on the Singapore Private Property market, follow us on Live A Home SG for in-depth reviews of ECs, new and resale condos, the whole spectrum!