The public tender for the Marina View plum site (i.e. allowing for a range of property uses) closed in September 2021 with only just ONE BID. This site was released under the reserve list of the first-half 2021 Government Land Sales (GLS) programme, which was eventually classified as a white site. Intended for use as a mixed-use development with residential, hotel, commercial and/or serviced apartments, yielding 905 private homes, 2,000 sq m in gross floor area of commercial space, and 540 hotel rooms.
Why is having only One Bid a big deal?
Developers are certainly tightening their belts and turning cautious due to hefty and surging land and development costs. As Singapore starts to open up her borders and easing restrictions, there's a fair share of uncertainty over office and hotel sectors in the Central Business District (CBD) region. The hollowing out and decreased hype over CBD commercial property due to slow and interrupted return to CBD offices, have certainly dampened the confidence among developers.
The lone bid for the Marina View site indicates lacklustre interest, stemming from competition from unsold residential units in the CBD and potential new supply from redevelopment in the vicinity.
What you should know about this site's bid and IOI Properties Group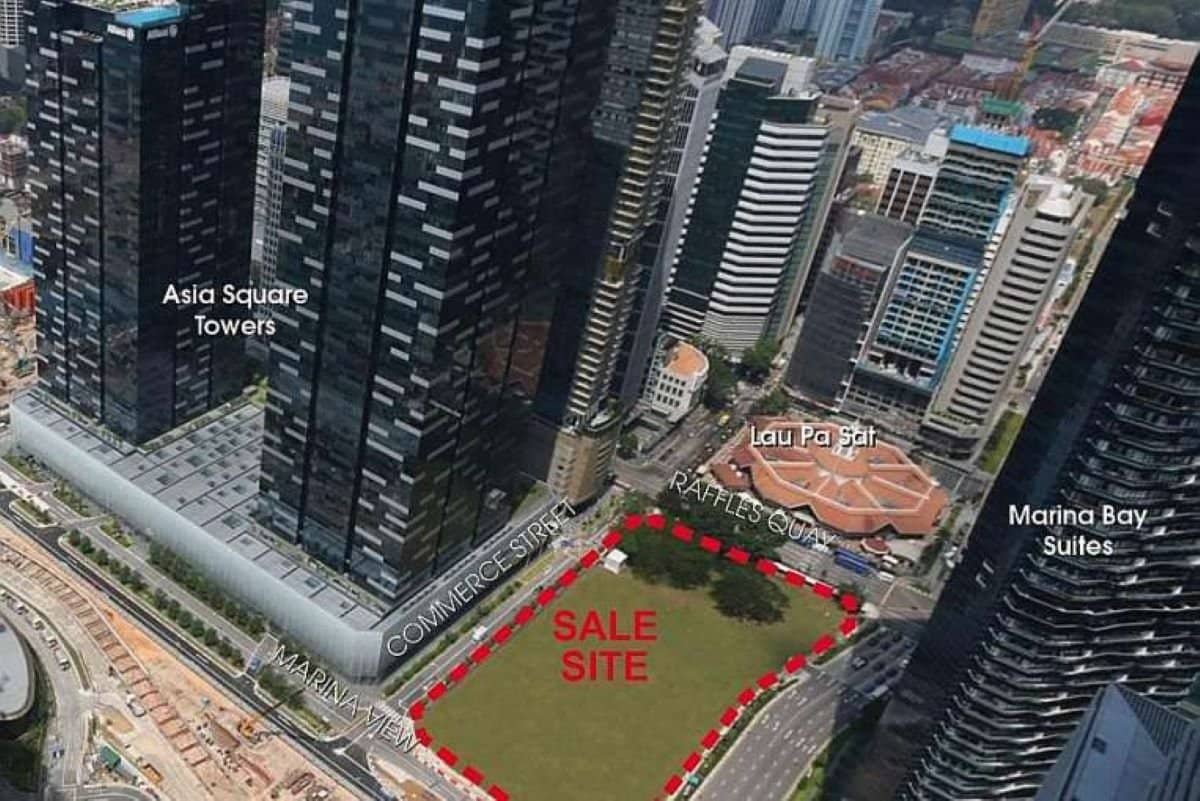 Boulevard View development, which is an entity linked to IOI Properties Group is the most likely culprit that triggered the release for the sale of Marina View site. Boulevard View put in a bid price of $1,508,000,101, just $101 above the $1.508 billion minimum price that triggered the tender launch. That works out to $1,379 per sq ft per plot ratio (psf ppr). Needless to say, this is alarmingly on the "low side" especially in District 01.
The bid from Boulevard View is lower than the most recent Government Land Sales residential sites sold in the CBD. In September 2019, One Bernam's site in Tanjong Pagar received four bids, with a top bid of $1,462 psf ppr. Furthermore, Midtown Modern's site in Tan Quee Lan Street received two bids, with a top bid of $1,535 psf ppr.
As mentioned by Ms Tricia Song, head of research for Southeast Asia at CBRE, Marina View's lone bid is "stark contrast to the competitive bidding in five suburban or city fringe residential sites" so far this year. Furthermore, she highlighted that the sites in Lentor Central, Tampines Street 62, Tengah Garden EC (executive condominium), Ang Mo Kio Avenue 1 and Northumberland each garnered seven to 15 bids, and the bid prices were above expectations.
Potential reasons
The tender could have been affected by very high total development costs, which could pose significant risks to the developer. While the economy is recovering, the pandemic still poses uncertainties, Mr Ong Teck Hui, senior director of research and consultancy at JLL had indicated.
Developer participation was "below expectation", due in part to uncertainty over the resumption of global travel and the ongoing manpower crunch in the construction sector.
As quoted by Mr Calvin Li, head of transaction advisory services, hotels and hospitality at JLL Asia-Pacific – the absence of more bidders suggests that most investors continue to be cautious about potentially high development costs associated with an upscale or luxury hotel.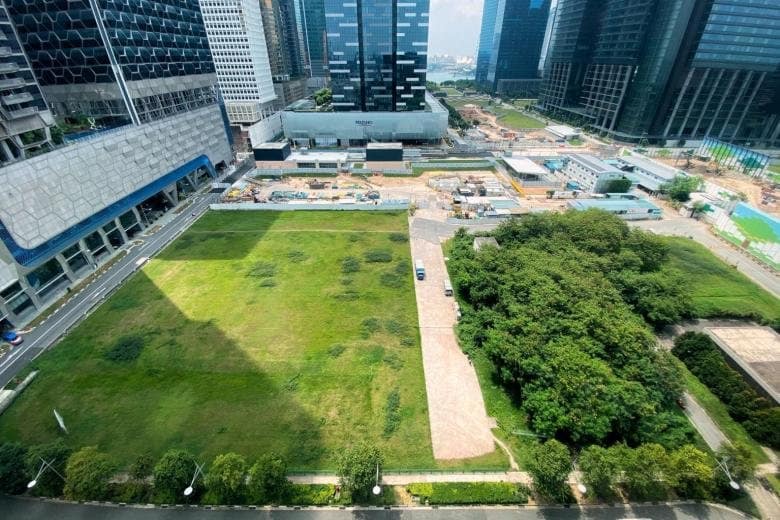 Will this development be worth waiting for?
Prices of prime Core Central Region (CCR) properties which were lagging behind fringe region counterparts (as indicated above) in 2021, are showing signs of an uptick in demand.
There's a growing demand for luxury homes in 2021, as clearly evident by the jaw-dropping transaction at $5786 psf, or $35 million at Les Maison Nassim in August 2021. With new launches for Canninghill Piers and Perfect 10 played out in 2021, it's no surprise that there's still pent up demand amongst buyers for the CCR area.
With borders and travel restrictions eased, along with the desire to be back to pre-pandemic normalcy, there is certainly an influx of foreign buyers, especially from Hong Kong. With the current COVID outbreak and Hong Kong's continued grit in "zero COVID" policy, added with the political unrest, many foreigners and expats alike are looking at relocation options to move to the red dot. 
The biggest sign are clear for all to see – 16% of purchases in the CCR were from foreigners in July-August 2021, doubling the 8% seen in Q2 2021.
If you're interested to get a piece of this gem, contact us at Live A Home SG. You can follow us for the latest property news and updates, as well as property reviews in Singapore's real estate scene.